As Utrecht Region is a very popular destination for international students, finding affordable student housing can be a real challenge. In this section, we provide you with useful information about finding student housing in Utrecht Region. You will find tips, things you need to keep in mind when looking for a house, information about the region's different cities and neighbourhoods and the formalities you need to arrange. 
Questions? The International Welcome Centre Utrecht Region offers free services to help you settle in. Do not hesitate to make an appointment with the volunteers of ACCESS to pick up your welcome bag and receive information about life in the city and region. 
Some useful tips by Utrecht University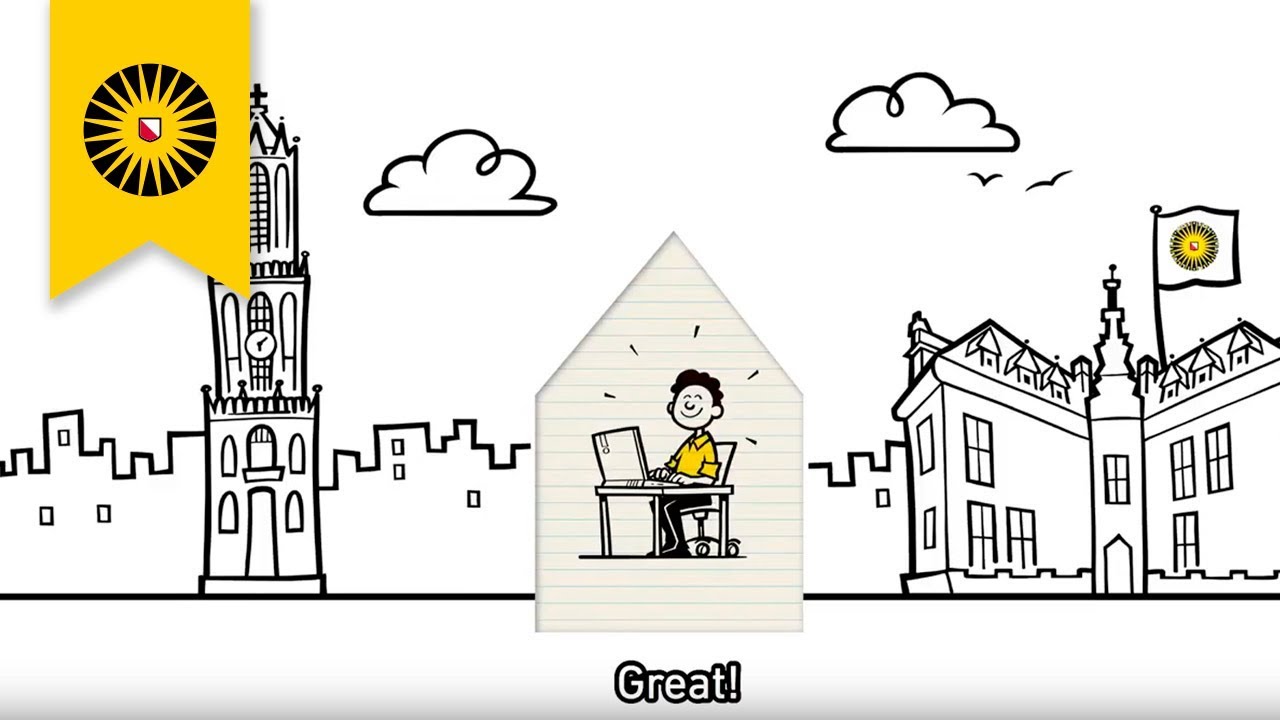 Finding accommodation
Finding an accomodation in Utrecht Region can be difficult. We therefore advise you to start looking for a room as soon as your study programme is confirmed. In the Netherlands, students sometimes live on campus but tend to reside in off-campus student accommodation in the city or region where they are studying. The residences are usually mixed-gender. Residents tend to have their own individual rooms and generally share kitchen and sanitary facilities. 
When looking for housing, check whether your university can arrange accommodation for you. It may have arrangements with specific student housing organisations. It is not mandatory to make use of the accommodation reserved for you and availability is not guaranteed. Since places are limited and only available for the first year, it is a good idea to explore other options. To get started, you could check the website of SSH, a service provider for student housing with 19,000 student residences throughout the Netherlands.
Look for the following
The student housing market in Utrecht Region is tight, which unfortunately sometimes results in illegal practices. Foreign nationals are an easy target since they are unaware of their rights and often do not speak Dutch. To prevent fraud, learn more about tenancy rights and contract details before signing your first rental agreement, or ask the international office of your university for help. Major points to look for in a rental contract include the following:
The rental price and whether it includes service charges, energy bills and local property, waste disposal and sewage taxes, etc.
Deposit: the equivalent of one or two months' rent is normal.
The duration of the contract: most are fixed for one year with a notice period of one month from either party if you want or need to leave the property.
Ascertain who is responsible for maintenance and repairs.
Ask the rental agency whether it charges a mediation fee.
Do you want to find out if your rent is fair? Or would you like to have your rental agreement checked? Huurteam Utrecht offers free services to help you out.
Formalities
When coming to Utrecht Region to study, there are certain formalities you need to arrange. Click the link below to learn more about the different formalities.
Learn more